Davy Jones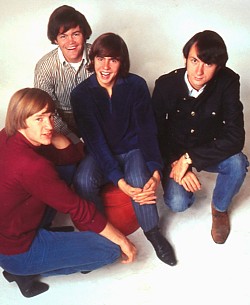 I was surprised and saddened to learn of the passing of Monkees frontman and 60's teen heartthrob Davy Jones this morning! He'd always been in good health and was touring quite steadily, even into his 60's.
I grew up with The Monkees and almost feel like another part of my childhood has gone away. The songs Davy and the band performed on the show and on records are now immortal. My thoughts and prayers go out to his family, Micky, Peter and Michael on this sad day.
Here is probably the most iconic Davy Jones sung song by the group (direct from the show), 'Daydream Believer'.