Happy Geek Pride Day!!!
Today, May 25, is Geek Pride Day!!!...so named because it's the day the original "Star Wars" was released in 1977. So get out there and show the world you're proud to be a GEEK!! I'm showing my pride today by wearing a very obvious geek T-shirt to work, which is somewhat different from the occasional 'you have to know the movie to get it' shirts I sport while cutting.
BTW, this is also the anniversary of the release of the original "Alien" in 1979 and "Return of the Jedi" in 1983. And let's not forget day is also the 35th Anniversary of "Star Wars" as well!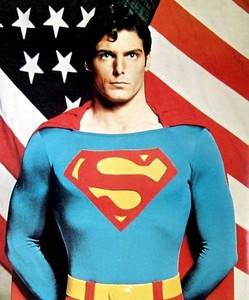 But the frosting on the cake for my celebrating today is a special double feature of "Superman, The Movie" and "Superman II" which will be screening at The Egyptian in Hollywood tonight! I do have my Christopher Reeve 'S' t-shirt that I'll be wearing with pride for that, but I fear this might be a bit too much for my co-workers. Some people are just not as open to the full-on geek experience.
While "Superman II" will be the Richard Lester cut, this presentation of "Superman, The Movie" is a newly restored version and I'll let the official American Cinematheque blurb from their website tell the rest:
'Director Richard Donner's spectacular SUPERMAN has been digitally restored, with eight minutes of never-before-seen footage added - including a pivotal scene with Marlon Brando as Superman's father, Jor-El!'
So there ya go! Click on the photo of Reeve for more details. I am very psyched, and this will lead into my incredible three day vacation that is Memorial Day Weekend (tm). Not going anywhere special, just glad to have that much time off! GOD BLESS IT!!!