Happy 30th Anniversary, MTV!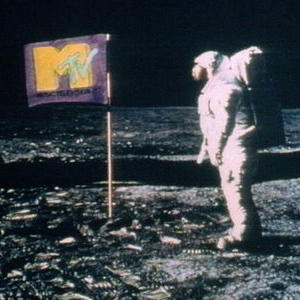 30 years ago today, THE driving force for music in the 80's was born. On August 1, 1981...MTV began it's first transmission!
It's amazing how much has changed in the last three decades and the network doesn't even resemble it's roots anymore. Having ditched the 'music television' name under the logo (all they did was crop it off) MTV is now a haven for incredibly lame reality TV shows involving teens. There are NO music videos whatsoever, although that seemed to be on the way out even in the late 90's and early 00's. The MTV that stands before us now doesn't even deserve the name! They should have just given it a proper burial and came up with something new.
One show from the original 80's run on the channel still remains though. Incredibly, "The Real World" continues to crank out season after season some twenty years later, even when bigger and more pimped out versions of the same concept crashed everyone's quality party later on. That's not really a saving grace because in a lot of ways that very series would be the catalyst for the end of what so many of us held near and dear.
But enough ranting!!
I remember tuning in to MTV in the first week of broadcast to watch videos by The Buggles, Pat Benatar, Robert Palmer, David Bowie, Talk Talk, Split Enz, Madness, Duran Duran, and so many others! I'd seen 15 minute music video segments on pay channels like HBO, but here was a dedicated network for all things music. I recall my Mom, learning that the program I was watching wasn't just a few minutes or a half hour long but 24 hours a day, saying: 'you mean this is on all the time?! Ugh!'
The artists and groups whose videos were shown on MTV became overnight sensations, and the original veejays, stars in their own right. My favorite was always Martha Quinn who I totally had a crush on back in the day. It's very cool that she continues to do a subscription radio show from her home in Malibu. The line-up would change over the years, but those first five would, in part, become the template for how the channel made it's iconic mark on the 80's generation and as that decade progressed.
YouTube is now the place to watch all of your favorite videos, as well as other sites who have become what MTV might have morphed into if it weren't for the reality TV explosion. Regardless of what trite sears the airwaves with utter trash like "Jersey Shore", so many of us will always have fond memories of what has now passed into music history.
Click on the image of the iconic astronaut and MTV flag to check out a 30th Anniversary article at rollingstone.com.